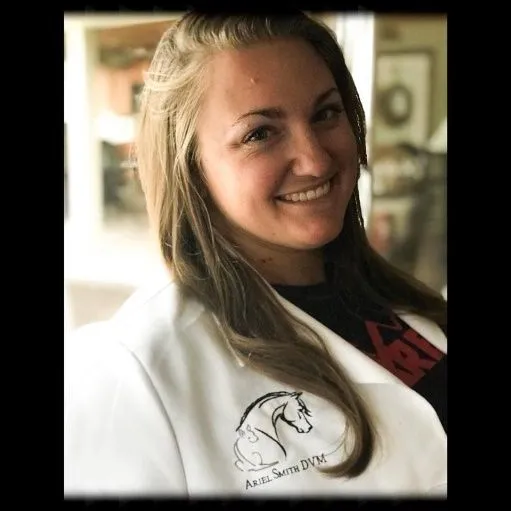 MEET DR. ARIEL SMITH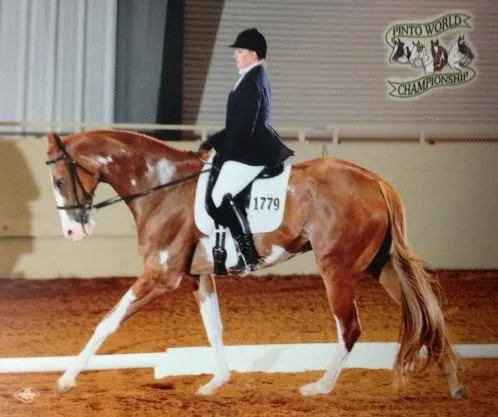 Dr. Ariel Smith grew up in Lake Mary, Florida and graduated from Lake Mary High School. At age 10, her parents allowed her to start taking horseback riding lessons at a local farm, beginning her love of horses and all other animals. She nurtured her passion through participation in the Seminole County 4-H Club, United States Pony Club, American Paint Horse Association, and the United States Dressage Federation.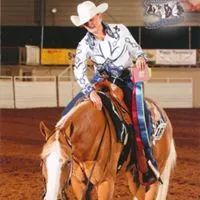 During her undergraduate studies at the University of Florida, Dr. Smith was the president of the UF Equestrian Club that consisted of an IDA dressage team, IHSA hunt seat team, and IHSA western team. During this time, she actively competed with the dressage team, winning a Reserve National Team Championship; and competed with the western team, winning an Individual Regional Championship.
When Dr. Smith was not competing with the college team, she continued riding and showing her own horses. During her years showing she has won over 25 world and reserve world championship titles in dressage, hunter under saddle, western pleasure, trail, disciplined rail, and showmanship. Being so deeply engulfed in an extensive horse showing career, Ariel came to realize how important her vets were to her success and appreciate how much a vet with performance horse knowledge can make all the difference.
In conjunction with being an involved full-time student, she also worked for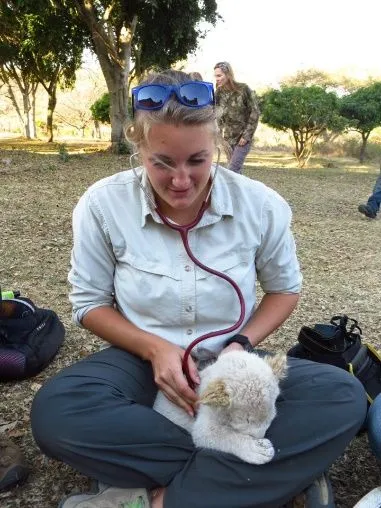 the University of Florida Zoological Medicine Department. There, she cared for a variety of species including guinea pigs, rabbits, hamsters, birds, reptiles, tigers, aquatic mammals, and primates.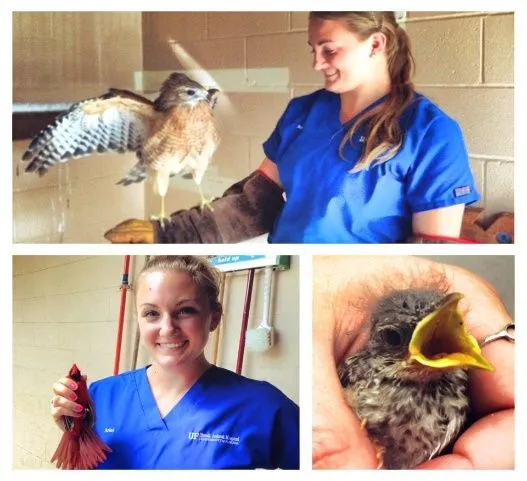 While gaining experience with the myriad of different animals she began to realize her desire to encompass all species into her future career. Dr. Smith threw herself into further volunteer work for multiple conservation organizations taking her to fascinating places like South Africa, where she volunteered on a conservation game ranch providing care to rhinos, cape buffalo, wildebeests, lions, and giraffes. She then traveled to Belize, practicing conservation medicine at the Belize Zoo and Belize Wildlife Conservation Network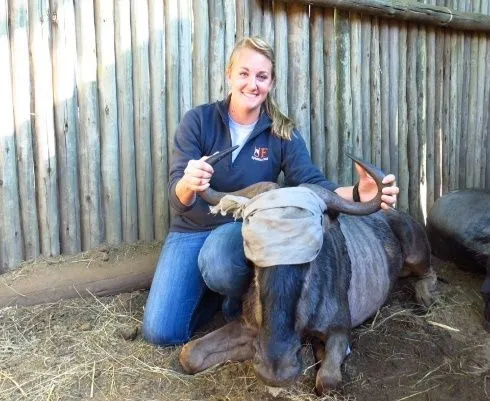 where she treated porcupines, iguanas, crocodiles, leopards, ocelots, jaguars, and birds of prey. Her last trip was to Honduras where she performed high volume spays and neuters to various animals.
Feeling confident that she had well-rounded knowledge of all species great and small, Dr. Smith didn't want to give up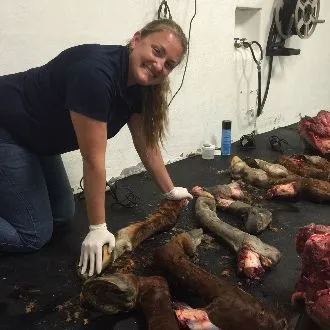 her childhood dream of being a large animal vet specializing in equine health and sports medicine. She became the ambassador for Vet PD, a sports medicine continuing education company. While there, she organized wet labs at various equine clinics and hospitals that taught vets and surgeons new techniques for treating hind end lameness, ultra sound guided injections, and orthopedic techniques. She continued her education in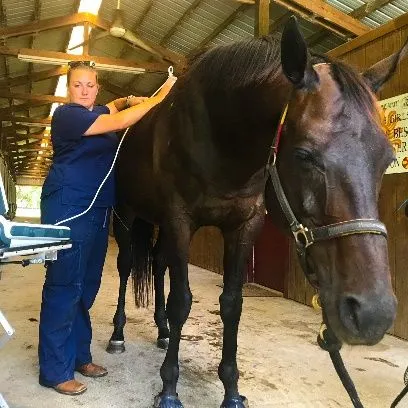 corrective and therapeutic shoeing with Blacksmith Buddies, a group in which UF veterinary students and FSFA farriers work side-by-side through a series of wet-labs, lectures, and local events.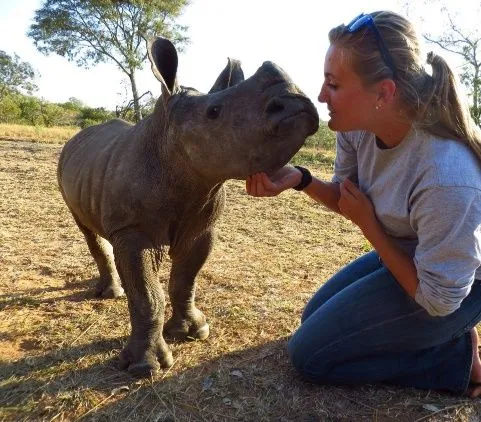 Finally, in May of 2017 Dr. Smith graduated from University of Florida College of Veterinary Medicine. Over the last year Dr. Smith has continued her traveling with trips to Kenya, New Zealand, and Australia. She has continued to do relief vet work at a number of local clinics while starting up her own mobile practice, Advanced Mobile Vet, where she can do pursue her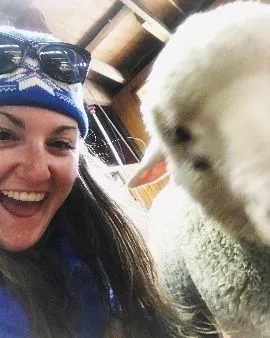 passion to provide the most up-to-date treatments to all animals — big and small — and continuing specializing in equine general health and sports medicine.